Eurocrane was successfully listed on the main board of Shanghai Stock Exchange
On Jan 25th 2017,Eurocrane(603966)successfully went public at Shanghai Stock Exchange. Eurocrane is a renowned manufacturer and service provider of lifting and material handling products that is devoted to the development and study of lifting and material handling technique. Having combined advanced equipment development, design, manufacturing, installation and service together, Eurocrane offers clients with [One-Stop", [Customized" material handling solutions and product lifecycle management.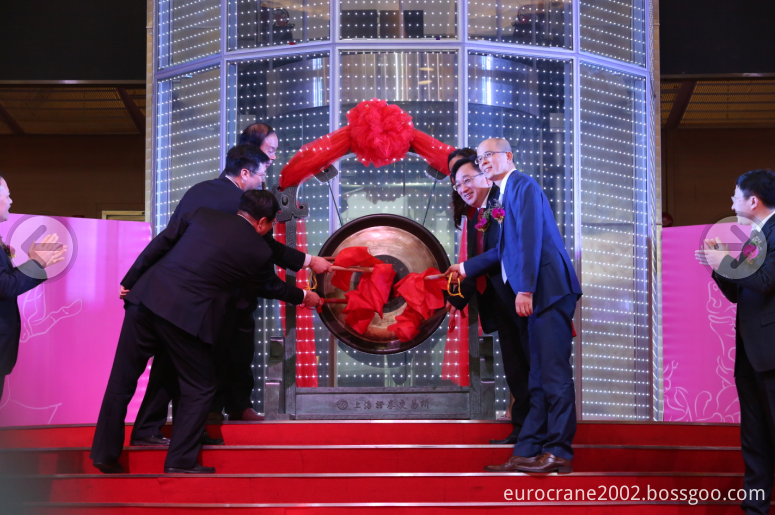 As one of China leading European technology Crane brand, Eurocrane is one of those manufacturers who had taken on a design philosophy of [Green Manufacturing", [Light Weight" and [Modularization" relatively early compared to others. Our optimized design and superior components have greatly improved the efficiency of our drive system and lowered our energy consumption, which is exactly where Eurocrane`s core competence lies.
Eurocrane is capable of providing clients with customized lifting solutions that range from 50kg to 600,000kg. Our modularized, light-weight product design enables us to quickly design and put together crane products of a variety of types based on clients` different demands with less components. Our products enjoy characteristics such as light weight, low wheel-pressure, low equipment free height, small dead zone, low energy consumption and noise, easy control and so forth, which can take a great deal of pressure off the workshop`s steel structure upon which cranes are set up and save a lot of investment in fixed assets and equipment running cost later on for our clients.
In the meantime, Eurocrane has a rigorous and effective quality management system, professional project management team, one-stop pre-sales, mid-sales and after-sales turn-key project as well as energy-efficient European-style crane products. And we always go to clients`job site to understand their needs. Its service quality and driving force like the above mentioned that make Eurocrane the leader of the industry.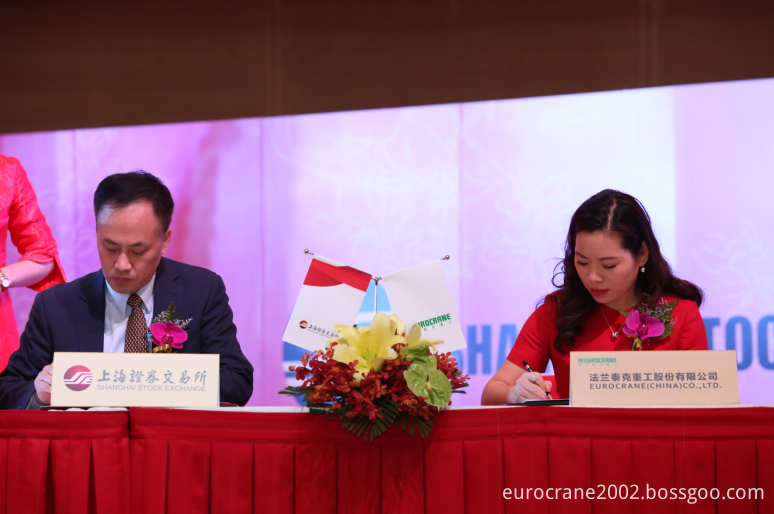 Eurocrane has provided safe, efficient, user-friendly material handling solutions for many rail transit equipment manufacturers in China and are widely recognized by clients in the industry. In 2013, the FWD universal Overhead Crane we developed on our own successfully made the list of China Torch Program`s Pilot Commercialization Program. With our cutting-edge philosophy, state-of-the-art technology and rich experiences, we were able to provide duct piece lifting and carrying solution for the shied machine used in the Bund Road tunnel project between us and Mitsubishi, professional stage lifting solutions for world expo venues, and become the structural component supplier of Volvo excavating machinery and the designated crane supplier of renowned American engineering company, Fluor.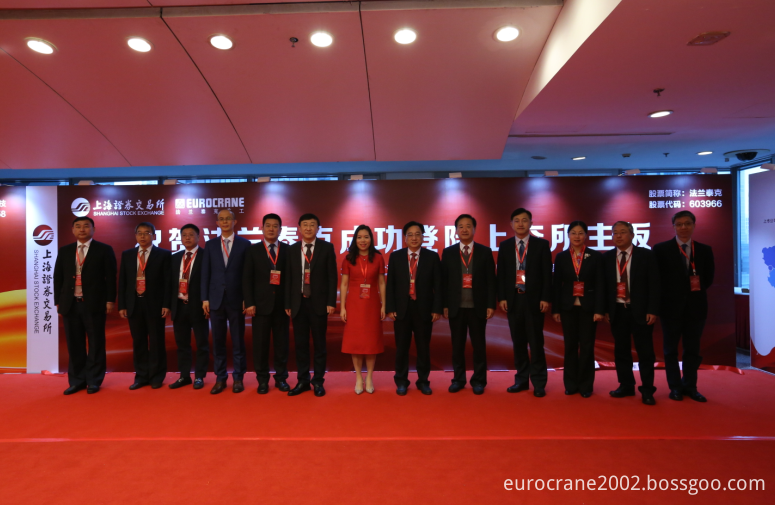 With our international team, reliable quality and customer-oriented management system, Eurocrane products find a good sale in South America, North America, Southeast Asia, Mid-East and Africa. We provide services for many renowned enterprises around the globe such as CRRC, CRCC, Xi`an Aircraft International Corporation, General Motors, Baosteel, Chinese Ships, Siemens, Xichang Satellite Launch Center and so forth and our products and services have been widely used in many fields including engineering machinery, automobile, ships, rail transit, aerospace, metal processing, high-end equipment manufacturing and so on.
The chairwoman of Eurocrane, Ms. Jin Hongping claimed at the listing ceremony that: Going public offers us a platform for sustainable development, innovation and evolution. Eurocrane will pick up our pace in new product development and promotion, upgrade and transform ourselves into an automated and intelligent manufacturer, build a management system that fits our future development goals and market competition, systematically carry out our capital operation and expand out scale, continue to innovate and enhance our core advantage, improve our products to contribute to Made in China 2025 national strategy, actively expand the smart factory and smart material handling market and apply ourselves to become a world-renowned time-honored national brand in the field of material handling."